Data Solutions
Creative Choices Ltd is a marketing consultancy business specialising in the supply of data processing services and data solutions to support direct response marketing campaigns.
Direct response marketing is marketing that promotes a measurable response whether delivered by email, or direct mail, or presented by internet marketing strategies via banners on web pages or adword advertisements through search engines.  
Our focus is the supply of data and data services to help you to find, engage with, and convert new prospects to customers for your business.
We also offer marketing consultancy and mentoring specialising in data-driven direct response marketing campaigns designed to produce measurable responses from your target audience.
We also have a network of trusted professional business associates and contractors, so we can source a range of other relevant professional services when needed – and manage them for you.
To find out more about us click the links below.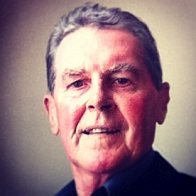 The Director of Creative Choices is Paul Toohey, a database marketing specialist with over 35 years experience in business and data driven direct response marketing.
For more details of Paul's skills and experience, you can view his LinkedIn profile by clicking here.
If you are a LinkedIn member you can connect directly with Paul by clicking here.
We look forward to helping you grow your business faster!
Sincerely


To find out more, Click Here for our contact details and Contact Us form.
You can also visit our FaceBook and LinkedIn company pages.